Accountant Services
The creation of annual accounts has a deadline to be met, whether a set of accounts for sole trader, partnership or limited company. The Digital Suite Accounts/Tax Software is what we use to ensure your accounts prepared to comply with disclosure requirements.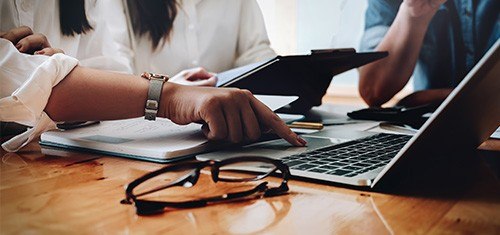 These days businesses ought to ensure that their bookkeeping is simple and affordable. We aim to reduce the stress involved in the number-keeping and ensure business growth by the proper management of accounts. R A Lister Ltd will help to simplify the business operations and help generate profits.
We file online Corporate Tax Returns on the HMRC gateway, as well as online Confirmation Statements and accounts on Companies House. We specialise in offering reliable and flexible services of accounting designed to meet the objectives of your company.
We are licensed to offer the following services:
Bookkeeping

PAYE & VAT Compliance Management

Accounting

Budget & Forecasting

Payroll Procedures & Record Keeping

Wages Preparation

Payroll
You need to know that preparation of payroll is a time-consuming task and diverts the resources and time that could have need used in the core activities of a business. You can shift the burden to R A Lister Ltd to offer comprehensive payroll services.
Summary of staff costs
Completion of forms, including 'Year End Returns', to your employees
Administration of Statutory Sick Pay
National Insurance Contributions, PAYE, etc
Customised Payslips (as required)

Keep Up With Finances
If your business is stable, we will:
File your tax returns in a timely and correct manner.

Make sure that a business you have has used all tax reliefs available.

Advise on future payroll preparations

Prepare plans and financial forecasts of your business.

Help in the management of your business cash flow to ensure it makes profits.

By outsourcing an accountant, it will relieve you the burden of accounting and offers the peace of mind that your accounts will be accurate and in order. You need R A Lister Ltd to manage your accounts so you can be free to focus on areas that are core in the operations of a company and growing the business.